Some of you might remember last summer's kind-of crazy drive around some of my favorite eastern states -- I had camped with a great group of friends in Tennessee and then paid a visit to my grandparents in Virginia, my cousin in Richmond (and took a day trip to DC), hung out with a good high school friend in Chapel Hill, saw my other cousin in Charlotte, and then finally came home. Welp, this year I made a similar trip but not so long and not so miley (...not Cyrus, I just made up the word. Be quiet, it works!).
David is up in MD for about 3-weeks (which was okay when we were in a long-distance relationship, but is super hard when you're married and live together!) for work. I had five days off so I decided to make the drive and see my hubby. On Saturday we visited our friend, Jerin, who has an internship in DC for the summer. Not only did we get to hang out with him, but we also were able to have lunch with Alyson, who goes to Navy Medical School right outside of DC and is a super great friend of mine. The trip was too short and we were bum-tired, especially after all of the walking and being in the sun. David and I got back to Lexington Park, grabbed some Panera Bread and watched SVU the rest of the night.
Our plans for Sunday were simple: head over to Calvert Cliffs State Park, only 20-minutes away. Wellll Rose slept in too late (seriously 12-hours of sleep!) and by the time we finally attempted to go, dark clouds were looming in. When we pulled up to the Ranger station he told us to not go on any hikes on the trails because there was a brutal storm coming in. Darn! Back to the hotel and more SVU before dinner. We're pathetic.
Monday I was able to spend some time with my cousin in Richmond. We had fun and on Tuesday we enjoyed some time rock-hopping in the James River... with a yummy gouda-carmelized onions-thyme-with tomato sandwich and
sweet potato fries
*smacks lips* for lunch.
Too much text, more photos right?
Jerin atop the W!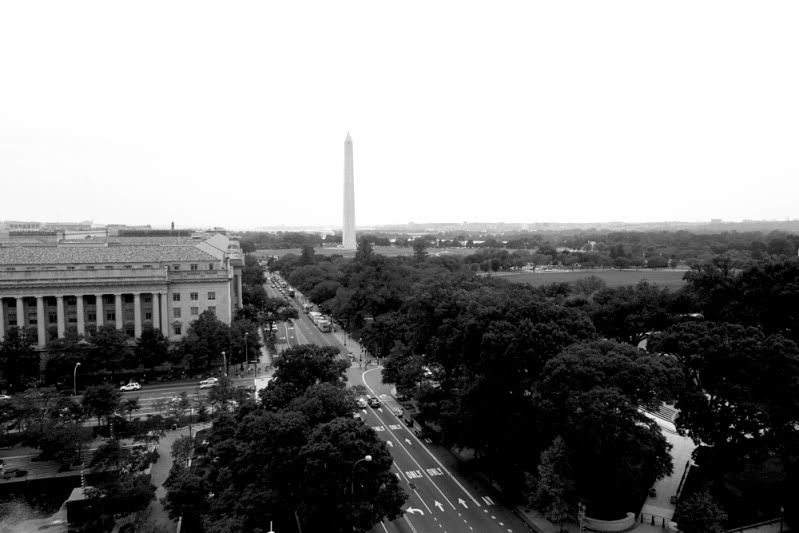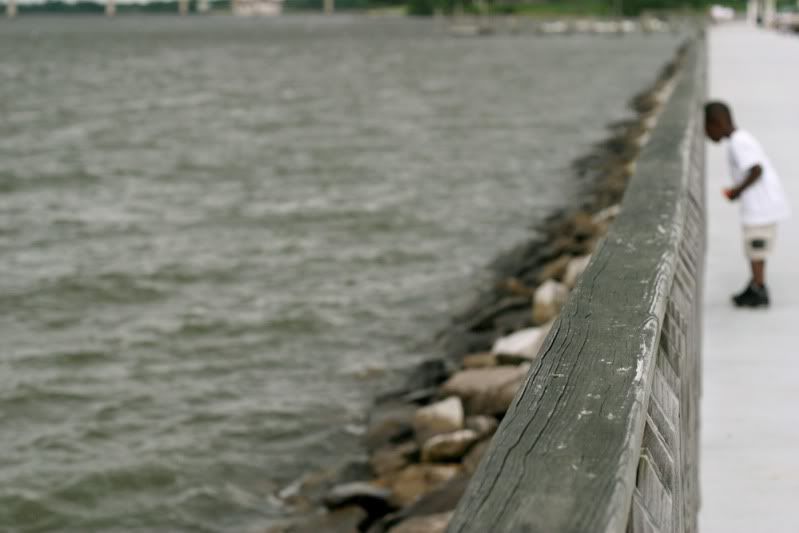 Patuxent River
David & I in DC