I have had a very busy (and weird) work week. Without going into super boring details about every single day, I will say that on Tuesday I got to see my first trauma -- a 16 y/o with two gunshot wounds. He was fully alert/awake/orientated when they put a chest tube in (no meds) and a freaking liter of blood just splurged out, went all over everyone. It was awesome. That night we went over to Lauren's house (who is one of our small group leaders) for ice cream sundaes and hanging out.
Yesterday I just had an education thing at the hospital, so afterward I went to the library (I keep forgetting to bring my camera there!) to return some books and check out more. I'm telling you Florida peeps - this library is amazing. Afterward I headed to Panera Bread (they got rid of the creamy tomato soup for the summer! psh) and read about half of one of my books, then met up with David at the gym. They were playing
The Golden Compass
in the cardio cinema, but I only got to see about 45-minutes of it. Looks pretty good, so I added to my Netflix queue.
I haven't been feeling well today so I've sat in bed and been sort of productive. Our hotel for Charleston is finally booked! I've been leafing through our Seattle books in an attempt to narrow down the places we can/can't see. Washington seems to be such an interesting and diverse state, and ten days just does not seem to be enough!
I've been realizing over the past few days that it is very difficult to keep up with everyone in Florida, especially over the phone. But I was able to talk to Abraham and Ashley for a bit last night and it simultaneously made me happy and sad. I really really miss Ashley.
On to happy topics! This past weekend we went tubing down the Congaree River for Josh's birthday. I don't have any photos from the actual tubing part (for obvious reasons), but we grilled out afterward [again, most photos by David]T:
This is Jay. He always makes faces at the camera. I think it's because he's a photographer and most of us photographers feel incredibly awkward when our equipment turns on us.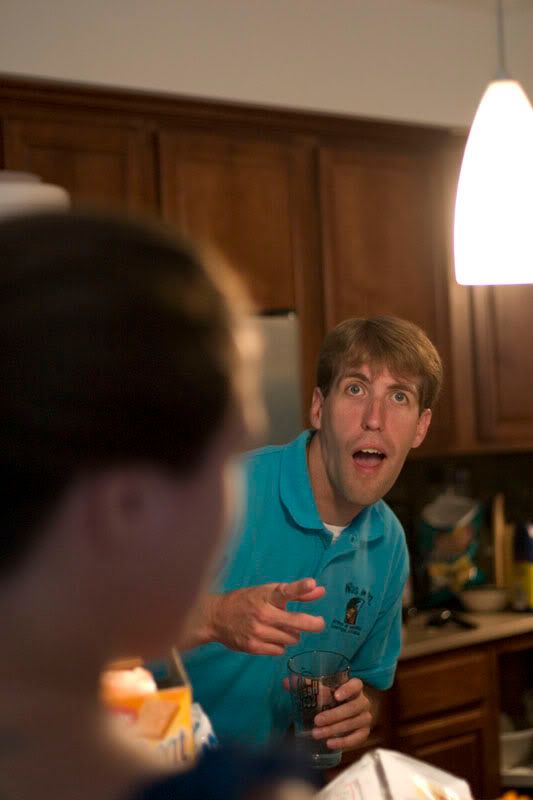 This is a creepy dog that was there.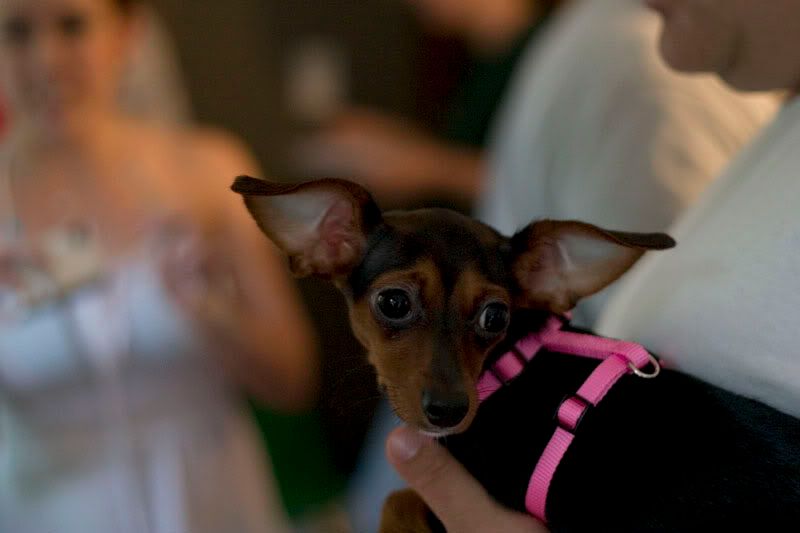 This is Josh blushing. He's getting married in October!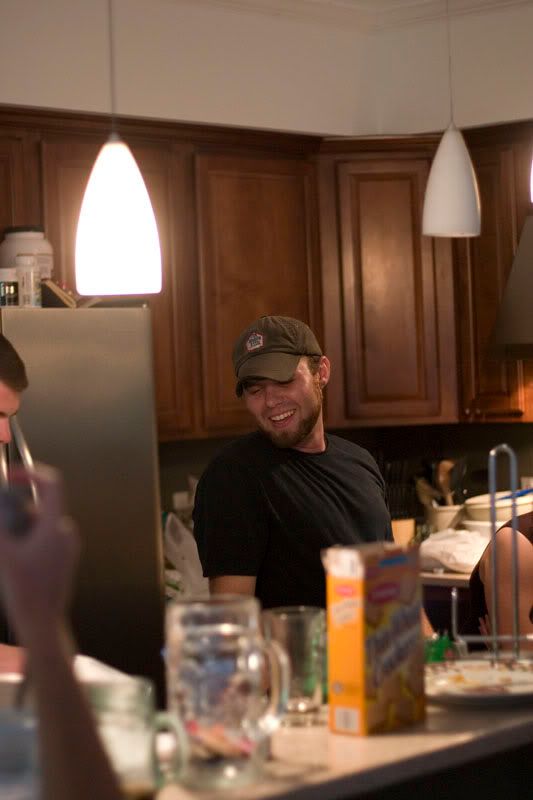 Josh's Sponge Bob cake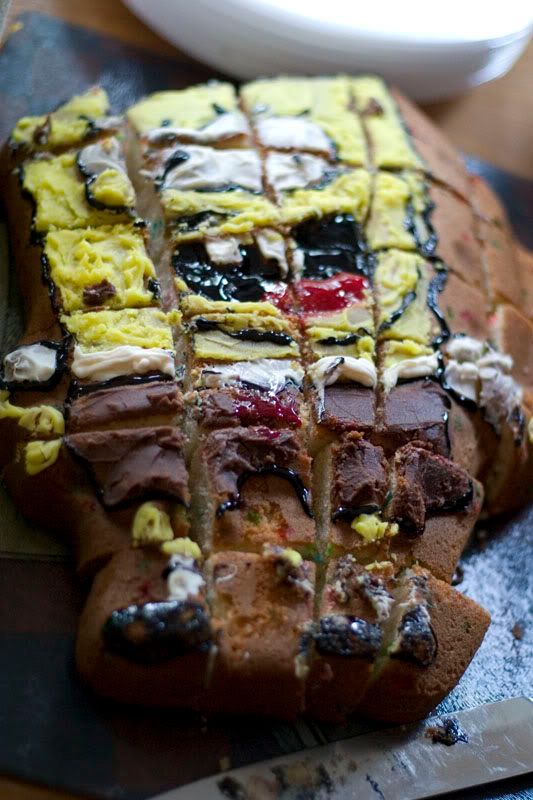 David's always looking at my back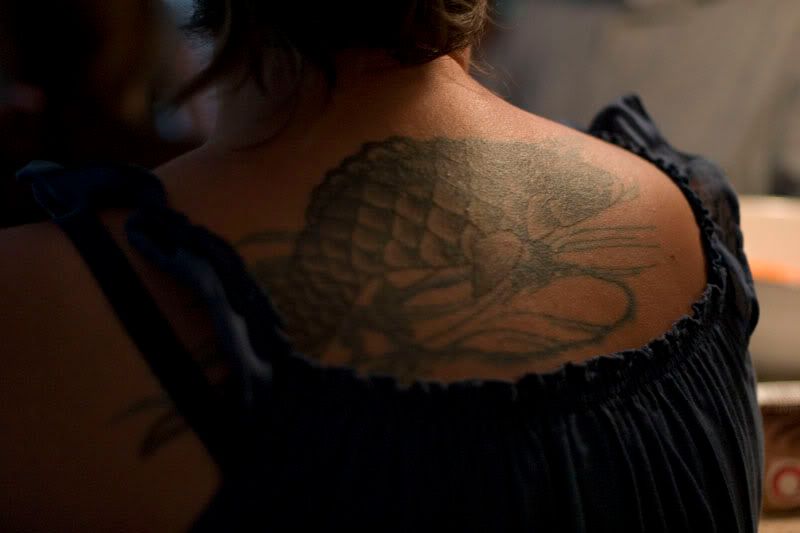 I took a million pictures of Jay with this girl because for once he didn't seem to notice the camera on him. The light was hard to deal with.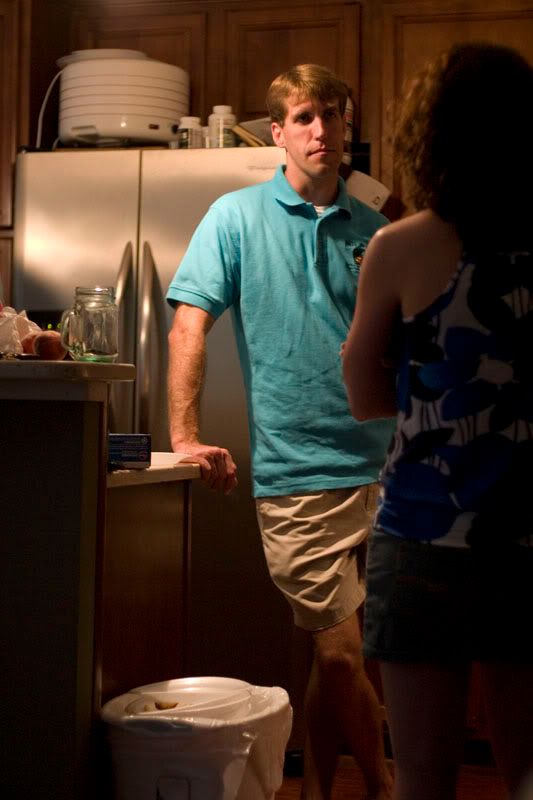 Steven, Stephen, and Jay having an intellectual conversation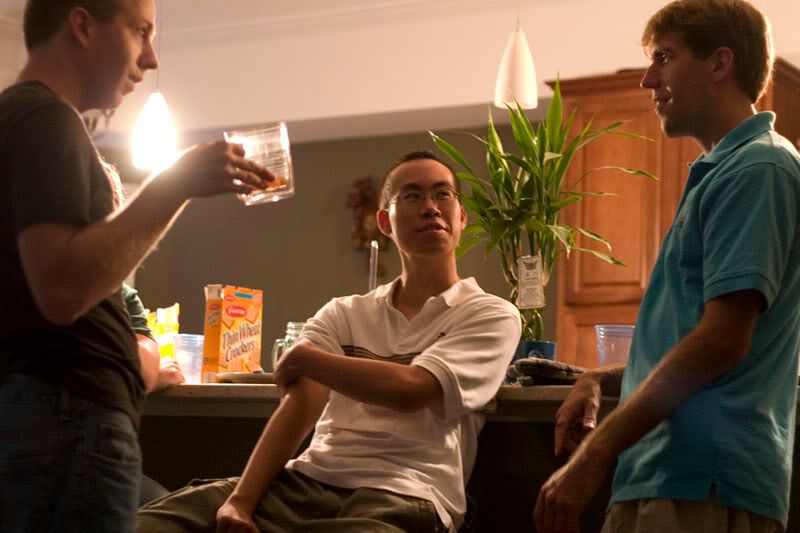 And this is from today. Sarah has potted some unknown plants and placed them on our kitchen windowsill. The little green guys made me smile (: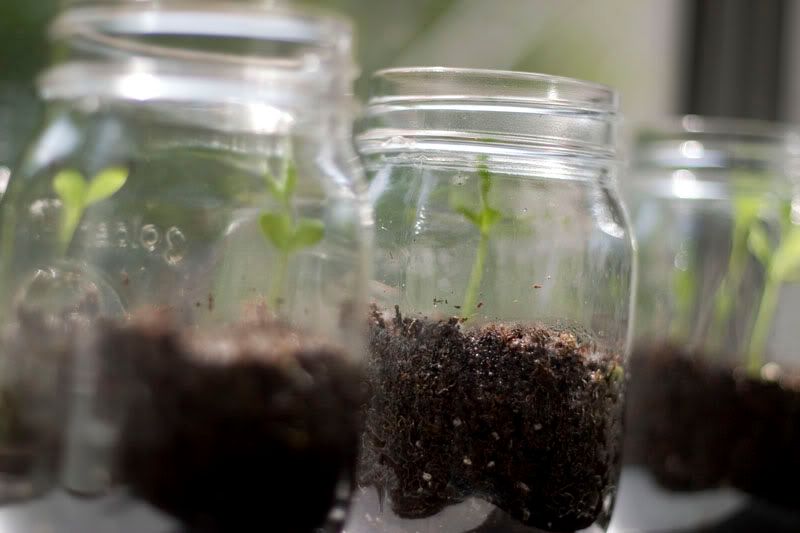 -Rose