Last summer I (very) spontaneously purchased a plane ticket to Las Vegas for less than $200. As some of you might know, I am an avid researcher of all things travel. Part of what "got me through" nursing school was staying up late making fake vacations up in my head (when I should have been studying) whilst perusing
sidestep
. Anyway, that's how the whole Vegas thing came to be... a trip for the end of the year, a graduation gift to myself!
Of course the hope was that I could convince friends to travel with me.. and in the worst case scenario, I would have to enjoy the trip by myself. Luckily, an old friend of mine pulled through! Dawn ended up accompanying me on the trip - we flew into Vegas, rented a car, went to Valley of Fire State Park, Zion National Park, Coral Sand Dunes State Park, Grand Canyon National Park, etc. We even got totally stuck in the snow in Arizona, which is a "fun" tale all in itself...
I still have yet to post photos from this trip, aside from the normal Facebook default photos (though Dawn posted photos
while
we were on the trip, making each album 100 photos or less -- she's really good! I could never do that!). I have too many photographs to comb through, and really, I haven't even posted our photos from the Pacific NW yet (which was before the Vegas trip!)... At any rate, I have successfully developed and printed a short set of pictures. This of course has a story too and it goes like this:
My beloved Canon AE1 Program was purchased through an Ebay seller some time ago. Always reliable, I have loved it through and through. Naturally I took it on the trip with us, with many many rolls of film to boot! Somehow I only made it through one roll, shrugging my shoulders, figuring I had enough digital photos to keep me occupied for some time. Then
"it"
happened. January 2010 we go camping for a weekend at Anastasia State Park in St. Augustine (for my birthday!). Before departing for the beach one day, I take out the old trusty camera, get ready to wind the reel back up in my dark room bag, but something breaks, and well, I just can't wind it up. I broke one of the little thingies on it, and after exposing it to sunlight briefly, freaking out, spending too much time on it, I left it in the bag and that is where it has been since. Until Monday.
I took the bag to Ritz Camera and they (with my full permission) busted the camera open in their dark room with freaking pliers and salvage as much film as they can - 9 photos out of a 26 photo reel. Oh well. I'm still very pleased (and on the hunt for another one! St. Louis is just in two weeks!).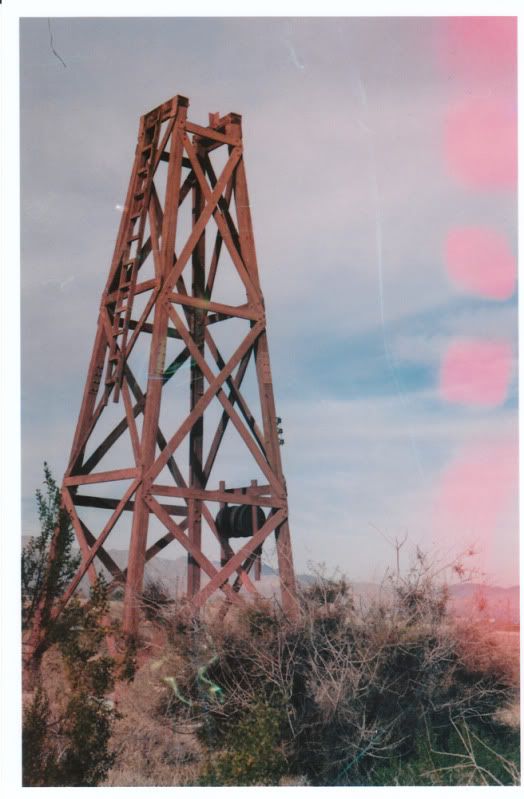 Las Vegas NV
Las Vegas NV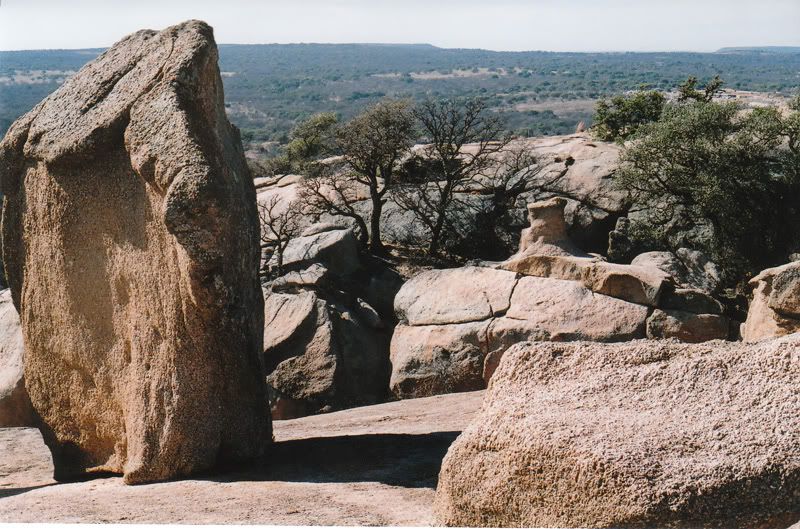 Overton NV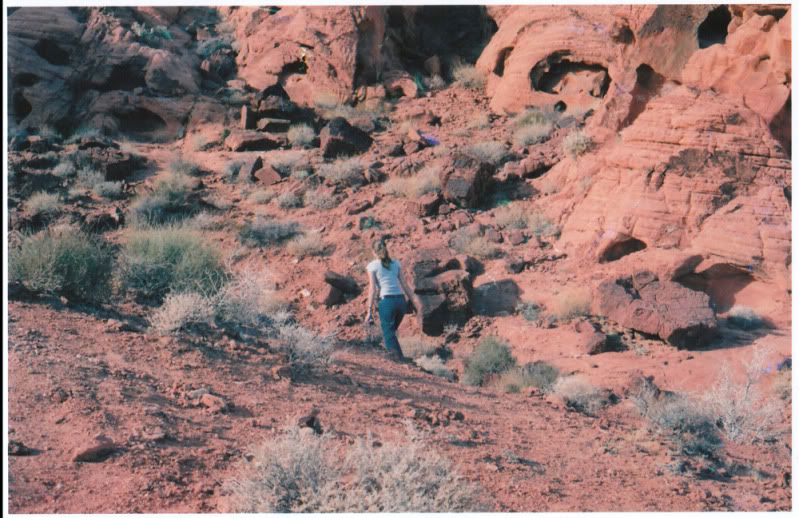 Overton NV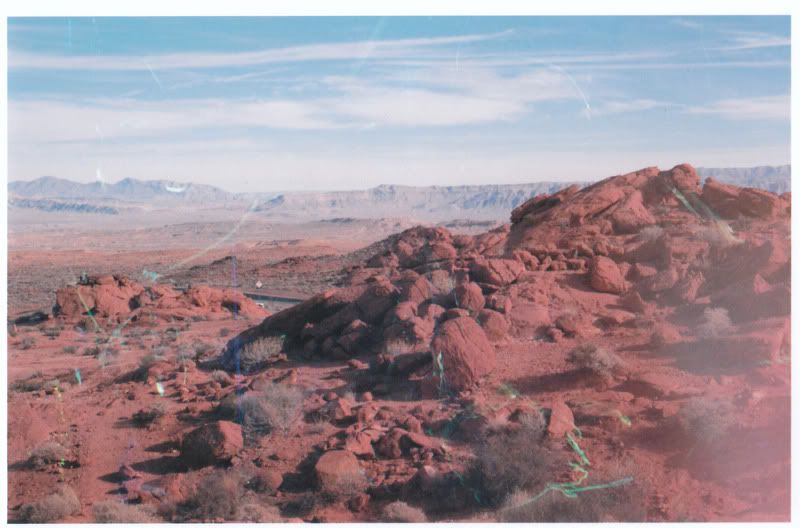 Overton NV
Springdale UT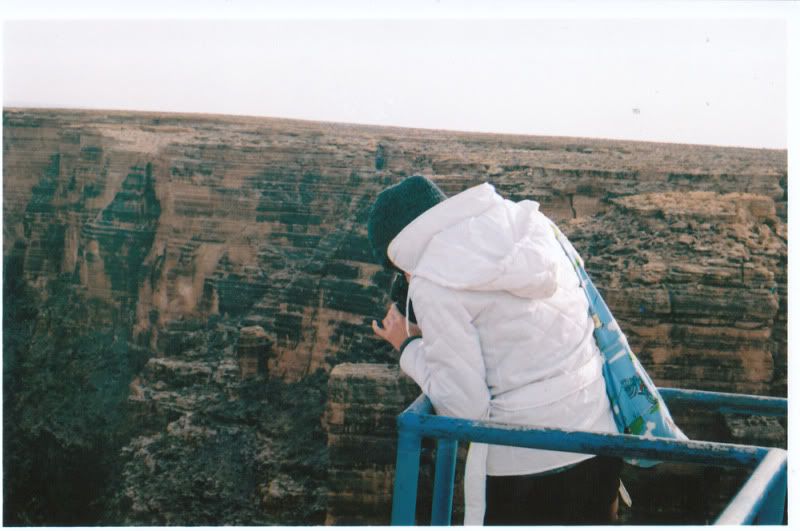 AZ
Lee's Ferry AZ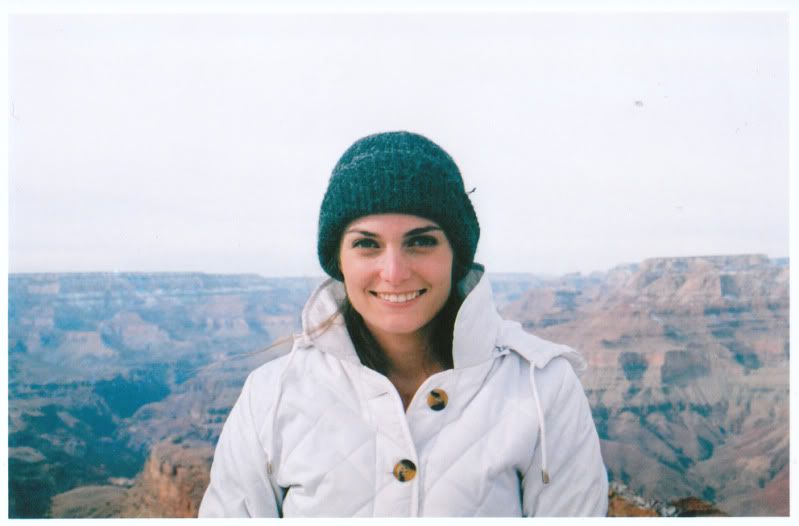 Grand Canyon National Park AZ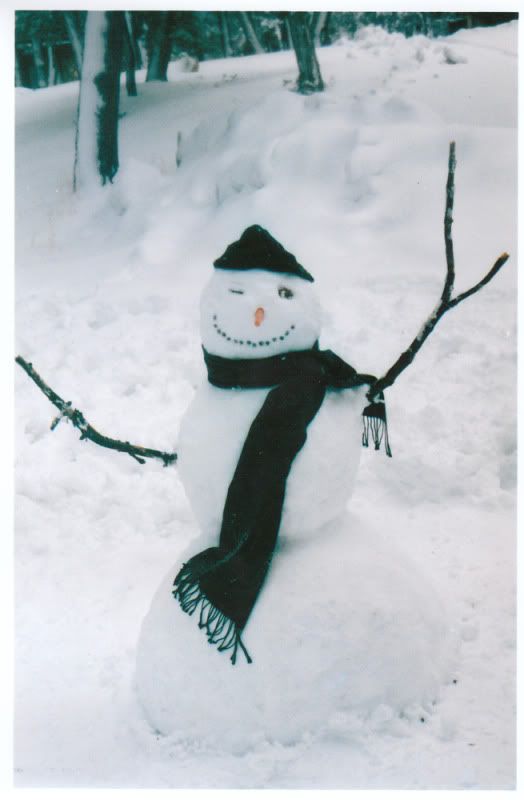 Grand Canyon National Park AZ